The Girl in White by Shannon Reber
*SPOILER WARNING*
And the wind turned cold. The world went white. Vengeance would be hers.
Oh my gosh, I was not expecting this novel! Reber weaves a wonderful contemporary mystery with rich characters. This is a book that deffo needs more fanfare!
Right, so The Girl in White follows Madison after her friend Emma has died. She's grieving and in an all around dark place.
I'd heard that time had a way of healing wounds. I'd never found that to be true in myself. Most of the time, wounds just festered.
But while Madison's grieving, something bigger is clearly at play – a feeling confirmed when Madison *sees* Emma. And Emma, who many believe to have killed herself, is thirsting for vengeance. [We get POV changes that are insightful in this regard.]
I really like how the mystery unfolds and the atmosphere is great.
There was no anguish on her face. Instead, it was distorted by the kind of fury which made my blood run cold. She was dressed all in white, everything about her a mix of beauty and horror.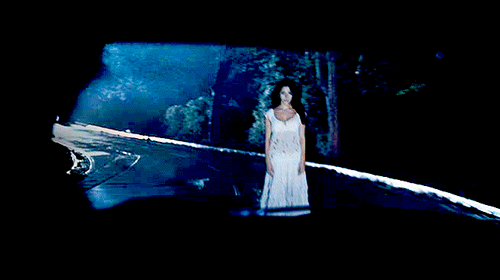 "A woman in white isn't a benevolent spirit, Madison. Your friend is dead. The thing that is left in this world is a monster."
I find the woman in white legend so creepy and this was done very well!
THAT ENDING THO! Definitely picking up book two.